Crystal Taylor On Launching 'Get Happy' To Heal Herself And Others
May 10, 2022
Season 1: Episode 13
In the thirteenth episode of Hey Awesome Girl with Tivi Jones, you'll meet Crystal Taylor, Founder of Get Happy, a non-profit focused on restoring the quality of life of people of color through wellness, education, and community engagement.
Meet Crystal Taylor, aka the queen curator, visionary, and mother.
Crystal is a founder of many organizations, including The Underground Collective, Beats n Bars Festival, Black Farmers Market, and, most recently, Get Happy nonprofit. Get Happy works to restore the quality of life for people of color through health and wellness, innovative education, and community-driven engagement. Crystal founded Get Happy as a path to her own healing and she aspires to take people on a journey with her to find happiness and wholeness.
In this episode, Crystal talks about getting out of generational cycles of trauma, building your legacy, asking for help, and approaching new concepts of healing with an open mind.


GETTING STARTED
Crystal has always loved music. In college, she played clarinet in a marching band and wanted to create a space for her and her friends to hang out. So she started organizing beat battles. Years later, artists started reaching out to her asking if they could perform at her shows. "Are you good?" she would ask them, "because if not, it's not going to work out." She was choosing the roster of artists. "I didn't even know I was curating," she says.
That's how Crystal got the nickname "the queen curator." In 2012, she founded The Underground Collective, an organization that provides live event production, cultural branding, and social media exposure to all things socially conscious in the hip-hop community. In 2016, she founded Beats n Bars Festival, one of North Carolina's largest platforms dedicated to cultivating the founding influences of hip-hop culture. She says entrepreneurship has always been in her blood because her dad had his own business.
Currently, Crystal is the most excited about the nonprofit she founded in 2021, called Get Happy, which restores the quality of life for people of color through health and wellness, innovative education, and community-driven engagement.
She also has corporate skills that she gained working as a project coordinator at Blue Cross and Koch Industries.


MERGING SKILLS
Crystal says that corporate America is usually out of touch with the community, which makes it hard to sell their products and services. She values the experience she got working at Blue Cross on its marketing strategy and can apply these skills to any job. "You'd be amazed how difficult it is for people in those boardrooms to figure out what is the proper message," she says.
Crystal acted as a connector–she would meet with people from a targeted group, understand their needs and communication styles, and then craft proper marketing messages.
When it comes to her own nonprofit, Get Happy, Crystal is grateful for the opportunity she had to work with Duke University and North Carolina Central University to reach communities that need help.
She wrote the screenplay and executive produced four videos about health disparities for HPV and HIV in collaboration with Duke University School of Nursing. The episodes feature a Black family that shares their experiences around sexual education. "There were relationships and drama in it–it was super cool," Crystal says. Duke provided these videos to beauty salons so they could be discussed with clients, educating and creating more awareness around the health disparity. "So that is the kind of work that Get Happy is doing–educating people through videos and so on," Crystal says.


THE VISION
Crystal's goal is for Get Happy to be a space that empowers people of color.
"I literally started Get Happy because I wanted to find my own happiness. I wanted to heal from the unhealthy relationships that I had been in. I wanted to be able to feel what healing and hope felt like. I want to help people come on a journey with me to find happiness, wholeness, and heal from the traumas that have latched on to them that they're probably not even aware of," Crystal says.
Crystal has been working in the entertainment and music industry for almost 10 years and she is ready to sit back, relax, enjoy her day however she wants and spend time with her son. "The nonprofit is for him, for his legacy, and for the people to find happiness and healing," she says.
She envisions herself working with people like Kevin Hart and Issa Rae because she admires how they build communities. Crystal has a treasure map with a picture of her and Issa Rae–the idol whose career she's followed from the beginning and who she's met and talked to.
ENTREPRENEURSHIP LESSONS
"Being an entrepreneur is not for the weak. You need to be determined and fierce. Having a child and being an entrepreneur is a whole other beast," Crystal says. Each day of work is different for her. On some days, she can relax and spend time with her son, but on other days she's extremely busy working on Get Happy–increasing its programming, connecting with mentors, and building more partnerships. She has to think about the board, staff, members, and contractors. 'The nonprofit keeps me up at night," Crystal says.
Up until recently, Crystal thought she was a good entrepreneur, and then she realized that the way she managed money was unhealthy.
Like many behaviors, this one could be traced back to the way you were raised. Crystal's family lost their home during her first year in college. It devastated her family and it was a very traumatic experience for her. She says as a result, as an entrepreneur, she always made sure to never lose anything and have enough money to cover expenses. "But after doing a lot of intentional healing and looking at myself, my movements and my behavior, I recognized I was doing the same thing as my parents were doing," Crystal shares.
This realization came to her after taking self-discovery and self-abundance classes. She says she was never taught how to manage money, had a fear of it, and didn't feel deserving of it. Crystal had such crippling anxiety about money that she rarely even checked her bank account.
"Opening my bank account, I literally cried one night from seeing what the big picture really was and what I needed to do and what I didn't do. So entrepreneurship has literally saved my life from being a recurring pattern of my family's generational stuff and I owe it to the fact that I desired change enough, was not afraid of it, and implemented it," Crystal says.
She says once you get comfortable living in a dark space, you don't want to change, but if you face your fears, it feels amazing. Crystal realized her bank account balance wasn't as bad as she thought it would be and she started to do bookkeeping. "I feel so free now, so full of awareness and I'm just really excited about tackling things that need to be fixed," she says. She's particularly excited about teaching her son how to manage money so his experience is better than hers was.
"For everyone watching–get an accountant or bookkeeper because they'll always tell you that it's not so bad, you're doing ok," Tivi encourages.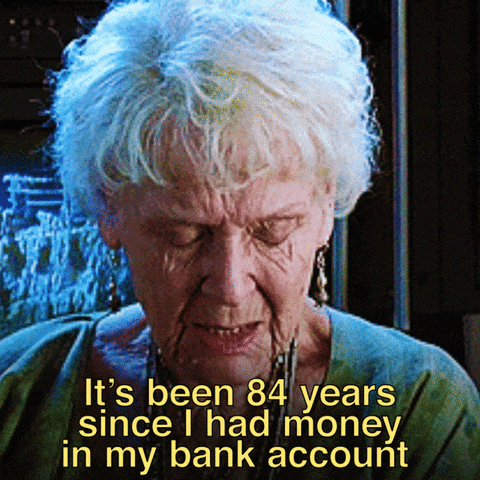 PARENTING
Tivi says there's a phrase that she hears a lot in the Black community—"you have to be twice as good to get half as much"—and even though it's true, it can be harmful to children. "If I wasn't excellent at something, I felt a lot of shame around it. I also felt like I couldn't exist in a space if I was bad at something," she remembers her own childhood.
Crystal's son, Mason, is three-years-old and she says she doesn't tell him "you're so smart" because she read that, instead, it's better to say things like, "you tried really hard" and, "I'm really proud of you." She also always encourages Mason when he feels stuck. "When he says 'I can't,' I always say 'no, you can, you just need to get help.'"
When Crystal was a child herself, she says she felt a lot of pressure to succeed academically and otherwise because of her mom's reputation in her hometown.
"She's this prestigious Black female doctor in a small country town where people don't see many Black female doctors. So I grew up with this notion 'my name is Crystal Taylor.' And I think that somehow the lack of emotional intelligence at home made me severely insecure and very afraid of letting people see my faults and my fears. That came out in all different ways in my relationships," Crystal says.
Crystal unpacked many of her generational traumas once she took self-help classes.


GETTING HELP
At this point in her life, Crystal welcomes help. She used to not believe in taking a self-help class, but she signed up for a self-discovery class just to try it. "Before even going to the class, I had the plan of leaving the class. But then I listened to the first few minutes of the conversation and I was like 'oh, he's speaking to me." This class changed her perspective.
Then, Crystal also took an abundance course that helped her free her mind from not feeling deserving to be wealthy. "It's unfortunate that our community does not believe in those types of things and doesn't invest in them," she says.
She's been in therapy for the past 10 years and has come a long way. "The things I learned and am learning in my new journey are helping me be a better mom, a better woman to myself, and a better person to my friends and family. I can't imagine how I was showing up previously. Now I'm excited and eager–does anyone want to go to a self-help class? Let's go!" she says.
Crystal also recently hired an assistant. It took her a long time to hire one because she used to feel she didn't deserve help. "But doing it all by myself ain't gonna work when you have a three-year-old with his foot in your face," she says.
"Shout out to my assistant! She is incredible" Crystal exclaims.
For the first two weeks after getting an assistant, she was mad at herself for not getting help sooner. She's happy she's finally realized that she deserves help and that people want to work with her.
Crystal is looking forward to continuing working on Get Happy–organizing more community engagement events and building new partnerships.
And also spending time on her farm back home. "I'm excited to be on a tractor and working the dirt. I rode that tractor for eight hours straight the other day. It was amazing," she says.
"I'm waiting for an invite to the farm," Tivi says. "That's my jam."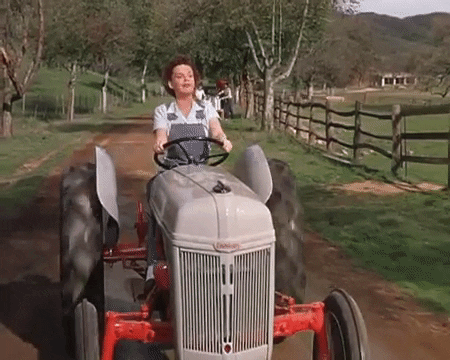 Enjoy the full episode on:
Every week Tivi interviews amazing Boss Babes in tech, medicine, law, entrepreneurship, entertainment, parenting, and more about their lives, goals, and how every day, they are working to add more Pleasure, Ease, and Abundance in their orbit.
This show is part business advice, part life coaching, and part real talk with girlfriends. If you're looking for a show that's real and relatable but also inspiring at the same time, Hey Awesome Girl with Tivi Jones is the one for you!
---
Learn more about Crystal:
Crystal Taylor Instagram: @thequeencurator
Get Happy Website: gethappy.org
Get Happy Instagram: @gethappy
Featured in this episode:
---
Demi Vitkute is a Media Manager & Producer at Hey Awesome. She's a passionate storyteller, fashion aficionado + crazy cat mom trying to change the world. She's a journalist, editor, and media consultant. Demi is the founder of The Urban Watch Magazine and has written for The Washington Post, Inside Hook, and Promo Magazine, among others. You can follow her on IG and Twitter @demiivit.