Meghan Stevenson on Diversity in the Publishing Industry
May 31, 2022
Season 1: Episode 16
In the sixteenth episode of Hey Awesome Girl with Tivi Jones, you'll meet Meghan Stevenson, who helps entrepreneurs get traditional book deals by building their author platforms.
Meghan Stevenson has spent her entire career in publishing, starting as an intern in 2004 at Simon & Schuster and ascending to assistant editor before moving to Penguin Random House in 2008. She's worked on multiple bestsellers, including The Bro Code, which developed out of an idea she had watching the TV show How I Met Your Mother. That book has sold more than 400,000 copies.
In 2012, Meghan founded Meghan Stevenson Books and since then, has helped over 100 authors write book proposals and get deals with the "Big Five" in New York— Penguin Random House, Simon & Schuster, HarperCollins, Hachette Book Group, and Macmillan. The success rates have been impressive— Meghan had over 4 million dollars in deals over the last year alone. "I understand sales funnels and I understand literary agents so I bridge the gap between the traditional publishing world and the world of online entrepreneurship," she says.
GETTING STARTED
Meghan says she was a better editor than a writer in college so one of her professors recommended attending graduate school for book publishing– she went to Pace University in New York City.
"Book publishing graduate programs are actually job feeders—it's a secret in disguise," says Meghan.
After graduating, she interned at Simon & Schuster and became an assistant editor before moving to Penguin in 2008 as an associate editor, where she worked for four years. Once Meghan felt that she hit her professional ceiling in the corporate world in 2012, she left Penguin and started working with online entrepreneurs, founding Meghan Stevenson Books. In 2018, she met Rachel Rodgers, an attorney, business coach, and published author, who changed everything.
"Rachel Rodgers kicked my ass. She saw the opportunity for me to be much bigger, bolder, and badder than I was at the time so I took her advice and transformed my business from a sole proprietor that averaged about 60 thousand a year to making half a million dollars last year with the team of five," Meghan says.
Meanwhile, Meghan helped Rachel get a six-figure deal for We Should All Be Millionaires book, which became an instant bestseller.


CLIENTS
Meghan and her team only work on prescriptive nonfiction—how-to books or guides about learning something new or improving a skill.
"We joke with my team that we can always sell books that are about diet, money, and sex," Meghan says.
80 percent of Meghan's clients are not ready to write a book proposal and there's a long journey that comes before it, she says. Meghan helps her clients build their author platforms, which include sales funnels, email marketing, social media, various offers, etc. She doesn't guarantee success because it's subjective and many people (she estimates about 12), including agents and publishers, have to say yes to the book.
"However, I know what works in the market and have a crazy track record as I used to receive these proposals. One of my skills is picking talent—so I can see something and be like 'yes, I can sell that,'" she says.
Meghan is always looking for diverse and marginalized voices because they're under-represented in publishing and she wants her books to make a difference. She aims to have more Black, Asian, gay, non-binary, and other voices to help increase representation in bookstores and libraries.
REPRESENTATION
Meghan talks about a study Penguin Random House conducted on their employees, which showed that about 75 percent of their authors, illustrators, and translators were white– disproportionate to the U.S. population of 62 percent white.
"I'm from rural Wisconsin and I was unusual because I didn't come from an Ivy League school or a rich family. I was also the go-to person on anything that came in related to country music, which was hilarious," Meghan says.
Meghan wrote some emails for her audience, educating why representation in publishing matters so much, and there was one statistic from the 2015 children's books survey that stood out to her particularly.
"Kids were more likely to interact in the book with a talking dinosaur than a Hispanic character," the study found.
According to the data from the Census Bureau, 80.7% of writers and authors are white. Black is the second most common race or ethnicity in this occupation, representing 6.16 %. Yes, you read that right—not 61, not 16, but 6 percent. Quite a gap, huh? 🤦‍♀️
Last year Meghan told her assistant during a live workshop they were hosting to put together all the people who got book deals on one side. "Not only 8 out of 18 of those people were white ladies, but they all had the same blowout," Meghan says.

Meghan says last year her company got book deals for 40 percent of her clients, but her goal is to double the percentage of Black authors who get book deals—"If Black people are 13 percent of the American population, I'd love my list of Black authors to be double that."
Her competitors, mostly white men, don't go out of their way for more representation. Meghan says that one of her biggest competitors is a white man who "will literally take anyone's money" and does it at scale, but the difference working with her is that she will only have someone pay her when she believes she can give them a good return.
Meghan wants to contribute to change in the book publishing industry.
"I'm a gatekeeper in this industry so I should be letting more people in through the gate who don't look like me," Meghan says.


AUTHORS
Meghan doesn't call herself a coach, even though coaching is part of her work. "One of my wonderful clients says, 'I'm not a coach, I'm a fucking advisor because I tell people what to do, I don't let them come to their own conclusions,' and I was like, 'yeah, that's kind of more like me," she says.
Meghan says authors are very sensitive beings and have a tendency to freak out or focus on the wrong things, especially when it's a crucial time in their publishing journey. She can sense when her clients are going to "flip out" before anyone else can.
"Bridezilla at the rehearsal dinner happens a lot in publishing. People get really weird right around the time their book goes out to publishers on submission. They question everything they've done. So through these emotional moments, that's when I think I do some of my best work. I talk people down. I used to be a bartender and was really good at talking to people– that is the same skill." Meghan says.
EXPOSURE
Meghan says her job is not a deliverable so her clients have to show up for themselves and execute. Successful entrepreneurs with millions or thousands of followers, great intellectual property, and established voices want to work with her and her job is to figure out what they're doing that no one else is. Building an audience takes a lot of time to reach a point where publishers would be interested in an author. "It's an entrepreneurial journey in a nutshell and a lot of people don't want that. People want guarantees and fast routes and none of that exists" Meghan says.
Tivi asks whether Meghan's clients become afraid of exposure because it opens them up to criticism and online attacks, but Meghan says that is more common for writers of other genres.
"Someone's not going to come at you for telling people what to do with their money as much as they would for telling the world your mom was shitty in a memoir," she says.
What Meghan sees most often is people hiding behind their company names. "People don't buy from companies. They buy from people," she says and gives an example of Rachel Rogers. "Her company's called Hello Seven, but most people don't know Hello Seven, they know Rachel."
How do Meghan's clients decide what they want to write about? She quotes her editor from Penguin: "Whatever people are writing about is what they need." So someone writing about leadership needs better leadership, someone writing about empathy, needs empathy and so on.
"The most stressful woman I've ever worked with was writing a book about stress," Meghan says.
"I feel attacked," Tivi laughs. "For Hey Awesome Girl, I'm working on a Pleasure, Ease, and Abundance framework, giving advice to people on how to incorporate it into their life. And at this moment, I'm struggling with it myself."
"The question is how can you give yourself just a little bit of pleasure, ease, and abundance? I think if you got a pint of ice cream right now, you'd be good on all three of those things," Meghan says.
"I have two of those in the freezer right now. Meghan, look at you solve problems."
They discuss how clients sometimes want a magical solution to their business. "Starting with simplicity is the first step," says Meghan. "Regular rules of business apply— you need to generate leads, close sales, have a good profit margin, and know the cost of goods sold. The basic stuff."
CALENDAR RULES
Meghan has tried to enforce her calendar rules twice before but the third time is a charm–it's finally working. She used to correlate being busy with being abundant in her revenue and noticed that she was the busiest when she was making only 60 thousand a year. "So I asked myself, can I be easy with my schedule and make crazy money? I think I can because there's nothing wrong with it," she says.
Everyone can make their own calendar rules based on what suits them best. For example, Meghan doesn't work on Fridays unless she has to catch up on something. Mondays are for internal meetings and Tuesdays, Wednesdays, and Thursdays are for client meetings. Everything's built into the schedule like flex times (during which this episode is being recorded) and content creation times. There is a certain number of meetings she can have in a day and there are rules on who has access to a sales call with her versus other team members.
"We think meetings are productive but they're really not. I've been trying to cut my one-on-one meetings to 30 minutes," Meghan says.
What does your ideal calendar look like?


READING FOR PLEASURE
Meghan loves reading fiction for pleasure and is currently into contemporary romance novels because they're fun, light, and easy to read. She's currently reading While We Were Dating by Jasmine Guillory. She also likes books about people, especially women, in history.
What are you reading right now? Let us know on social media @heyawesomegirls!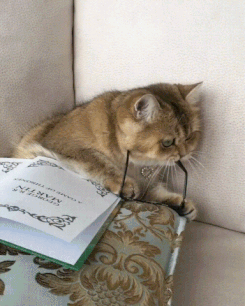 Enjoy the full episode on:
Every week Tivi interviews amazing Boss Babes in tech, medicine, law, entrepreneurship, entertainment, parenting, and more about their lives, goals, and how every day, they are working to add more Pleasure, Ease, and Abundance in their orbit.
This show is part business advice, part life coaching, and part real talk with girlfriends. If you're looking for a show that's real and relatable but also inspiring at the same time, Hey Awesome Girl with Tivi Jones is the one for you!
---
Learn more about Monèt Noelle Marshall:
Meghan Stevenson website: Meghanstevenson.com
Meghan Stevenson Instagram: @megstevenson
Featured in this episode:
---
Demi Vitkute is a Media Manager & Producer at Hey Awesome. She's a passionate storyteller, fashion aficionado + crazy cat mom trying to change the world. She's a journalist, editor, and media consultant. Demi is the founder of The Urban Watch Magazine and has written for The Washington Post, Inside Hook, and Promo Magazine, among others. You can follow her on IG and Twitter @demiivit.